Oates Family Museum
 1699-1899
---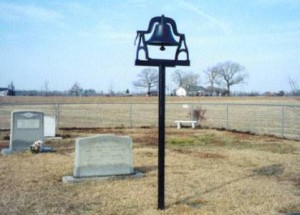 ---
---
This section is being opened prior to its completion, since the contents of a museum are never complete. Hopefully, the heirlooms and other historical items displayed will encourage visitors to this site to contribute photo images and information about family items that they have inherited. Come back often, as we collectively build the "Oates Family Museum" for your educational and viewing enjoyment.
---
Gen.
Item Name
Picture
Description
Comments
4th
Bofet
Primitive, heart pine, curved back, (Light oak painted over original reddish finish, 1930's). Door knobs are not original.
From the John and Susannah (Cogdell) Oates home. It was bought by Susan, the widow, for 25 cents at the John Oates (1775-1826) estate sale in 1827.
4th
Ironstone Platter
Made in England - White and very heavy.
Was always stored in bottom of Bofet which stood in corner of dinning room. Don't recall it ever being used. JMO
4th
Bedside Table/Drawer
Originally black. Paint partially removed.
From John and Susannah Oates home. Similar in style and construction to a table seen in the Robert E. Lee mansion in Alexandria, Virginia, by Jean (Oates) Westbrook.
4th
Blanket Chest
Primitive, pine, doved tailed. Constructed from one piece boards, all sides and lift-off lid. No legs. Small hinges added in recent years.
From John and Susannah Oates home
5th
David Cogdell Oates Family Bible [1843]
Polyglott Bible (Published in 1843), David Cogdell Oates' bible. It includes records of births and deaths registered in his Bible, as well as a lock of sandy-blond braided hair.

Copy of pages from the David Cogdell Oates5. In the front of the Bible, it states, "David Oates, his book was bornde January 5, 1802",
. From David Cogdell Oates. Passed down to: Malinda P. Oates, Jethro William Oates, Mittie M. Oates (1887), John Martin Oates (1941), Blanche S. Oates (1968), John Martin Oates Jr. (1974), Marion Ronald Oates Jr. (1974)

It is planned that his Bible will be donated to the North Carolina State Archives and History, Bible Collection. There, it will be conveniently available to future Oates historians and genealogists to view its history.
5th
Wagon Chair
Made from pine. One of a pair. Designed to sit two abreast and be able to see over sides of two horse (mule) wagon. Black paint added to the originally natural finish was removed, as was the worn out seat caneing. After consultation with authority, using split and water soaked oak, re-caneing was done by John Edward Westbrook, husband of Jean Oates Westbrook.
From David Cogdell Oates
5th
Cotton Gin [1840]
David Cogdell Oates Cotton Gin.
5th
Cotton Gin parts
Wooden parts from cotton gin
David Cogdell Oates Cotton Gin.
5th
Churn
From David Cogdell Oates home. Used to make butter.
6th
Powder Flask
Giles Martin's Civil War Powder Flask
Owned by Hugh Oates, great-nephew of Giles Martin. [passed down from Mittie Martin Oates, wife of Jethro William Oates (1858-1887)].
6th
Six Silver Spoons
Part of Mittie (Martin) Oates' wedding gift from sister-in-law, Susan (Oates) Perrett, 1883.
6th
Bed
The view in the photograph is that of the foot board. The high head board was removed and the footboard is now setup as the head board.
Bed of Mittie (Martin) Oates & Jethro William Oates.
6th
Oates Plantation Bell
Manufactured by C.S. Bell & CO Hillsboro Ohio. - No. 4 UPRIGHT 1886 and No. 8 YOKE 1889.

Originally believed to be the plantation bell of David Cogdell Oates, we estimate that the bell must have been purchased, presumably by Mittie Martin Oates, about 1889, based on date markings on the Upright and Yoke. There are no detectable markings on the bell, itself.
During the late 1800s and early 1900s, the Bell was rung at noon time to call the Oates children to dinner from working in the back fields. Following the death of Blanche Sutton Oates in 1974, the Bell was relocated 7 miles away and in the possession of Ronald Oates Sr. Even though treasured, it somehow seemed "out of its element", to use the words from the treatise, "Memories Preserved", by John Martin Oates, Jr. With the passing of Ronald Oates Sr. in October, a solution and home for the bell was sought that would allow for the bell and its history to be shared and enjoyed by all of the Oates Family members.
6th
Fox Hunting Horn
Original property of David Jethro Oates (1855-1914) and later became property of his nephew, Jethro David Oates.
6th
Sausage Stuffer
From Jethro W. and Mittie (Martin) Oates home.
6th
Drop-leaf Table
Walnut
From Mittie Martin Oates home. Wedding gift from Mittie to daughter, Lillie (Oates) McCullen.
7th
Spool Tier Table
Pine, original black finish. Sewing thread spools, graduated sizes, and shelves are mounted on iron rods. finish. Sewing thread spools, graduated sizes, and shelves are mounted on iron rods.
This unique table was made by Joseph Richard Sutton (1859-1921) "Uncle Joe", and presented to his neice, Mattie Blanche Sutton (Oates) on her tenth birthday, March 28, 1900.
7th
Glass Dish
Glass dish. The dish is pressed glass, 11 1/2" tall and bears no markings. It is believed that the dish was used as a candy dish..

This dish belonged to "Minnie" Martin Oates and was passed down to Loretta Oates (Davis), daughter of Herbert Oates

The dish is one of a pair that Minnie Oates had on her sideboard. She gave it to her daughter-in-law, Eugenia "Gene" Binns Oates, the summer of 1938, shortly before she died. She wanted Gene to take them both, but Gene, not wanting to appear greedy would accept only one of the dishes. Unfortunately, the other dish was assumed destroyed when the house burned in a fire soon afterwards.
7th
Gold Locket of Kathleen Oates
Gold locket given to Kathleen Oates (Hopkins), as a child, by her uncle, Duke McCullen, probably around 1920. The age of the gold locket is not known.
7th
Ladder Back Rocker
Original black finish.
One rocker was broken by a child standing on it in the 1930's. Both were cut off, creating a chair suitable for children.
N/A
Copy of Land Grant
Grant of 600 acres of land from King George II of England in 1773. Completed in 1775.
Actual document is located in NC State Archives, Raleigh, NC.
N/A
Virtual Tour of the John Oates4/ Jethro3 Home Place built around 1810.
Video of the inside of the John Oates (1775-1826) Home Place
Movie film of the inside of the the Oates Home Place provided by Glenda Jones Overman (daughter of Hilda Oates Jones), made following the death of Blanche Sutton Oates in 1974. Streaming video conversion from 8mm movie film is planned.
N/A
Coat of Arms and HRC Verification Document
Oates Family Coat of Arms and Documentation of Authenticity.
Coat of Arms Source: Minnie Speer Boone's book.
Authentication documents source: The Historical Research Center, St. Martins in the Field, London, England.